Wrongful Death
Albuquerque Attorney dedicated to helping your family
The loss of a loved one, especially when it happens unexpectedly, can leave families and friends grieving and wondering what to do next. While no course of action can bring back a loved one, the help of an experienced wrongful death attorney can help families through the costly and difficult process of the burial, funeral and other future, financial hardships.
Albuquerque wrongful death lawyer Andras Szantho understands the pain and suffering families go through after the loss of a loved one. That's because he has years of experience helping them through such difficult times throughout New Mexico. Contact attorney Szantho today and find out what he can do for your family.
What is wrongful death?
If you have lost a loved one due to someone else's negligence, you may be entitled to compensation on behalf of the deceased person. Wrongful death can be the result of a criminal act or an accident. Section 41-2-1 of New Mexico Statutes defines wrongful death as being "caused by the wrongful act, neglect, or default of another."
Causes of wrongful death include:
Car accidents and other motor vehicle accidents
Workplace accidents
Premises liability
Negligent security
Medical malpractice
Product liability
Animal attacks
Violent crime
What does a wrongful death claim cover?
In a personal injury claim, the injury victim would be eligible for compensation for medical expenses, lost wages, pain and suffering. A wrongful death claim works the same way, except the deceased person's estate (or closest surviving relative) would be compensated for losses caused by the death.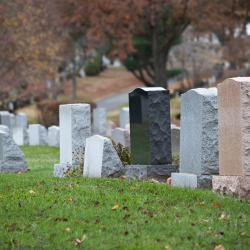 This includes compensation for:
Loss of future wages and earning capacity of the deceased person.
Reasonable cost of the deceased person's burial and funeral
Loss of companionship, support and protection the deceased person provided.
Mental distress, pain and suffering caused to the deceased person's closest relatives.
Medical expenses, pain and suffering the deceased person endured before his or her death.
Loss of inheritance.
How can I file a wrongful death claim in New Mexico?
In order to file a wrongful death claim, you must prove the negligent party owed the deceased person a duty of care, and that the negligent party breached this duty. The breach of duty must be proven to be the cause of death. Additionally, you must be close to the deceased person. The more distant you are, the less likely you will be able to file a legitimate claim.
After the loss of a loved one, you must file your wrongful death claim as soon as possible. New Mexico Statutes of Limitations (section 41-2-2) states that you must file your claim within three years of the death. If you attempt to file a claim after the three-year period, it will be denied.
Your next step should be to choose an attorney experienced at handling wrongful death lawsuits. Finding the right attorney can be challenging, especially in difficult times. Attorney Szantho is dedicated to meeting your needs and can fight for you every step of the way.
Why should I trust the Szantho Law Firm to handle my wrongful death claim?
In the event that you have lost a loved one, you need an attorney who can guide you through the process and gather crucial evidence to build a strong claim. Attorney Szantho will look into the circumstances that caused your loved one's death and who the responsible parties are. Depending on what caused your loved one's death, attorney Szantho will examine:
Medical records of the deceased person
Police reports
Eye witness accounts
Other crucial evidence that could prove malicious intent or negligence took place
Contact the Szantho Law Firm today for a free, confidential case evaluation, or simply call 866-853-2462. We put your family's best interests first here.