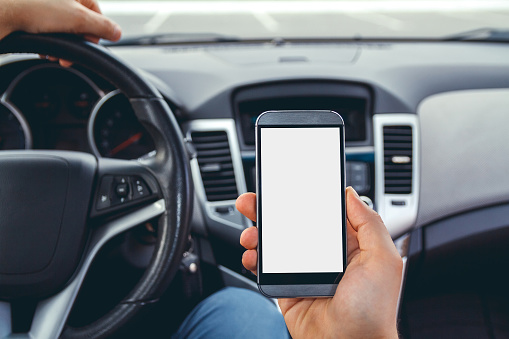 Distracted driving has been the subject of much media attention in recent years. Smart phones, in-vehicle entertainment systems, navigation programs and other technology all compete for drivers' attention, and this has made the roads of America less safe for all roadway users.
Awareness campaigns and advocacy efforts have brought much attention to this problem. State laws have been strengthened to ban texting while driving and make drivers aware of the dangers of distracted driving. Unfortunately, certain temptations still make drivers more likely to allow attention to be diverted from the road ahead.
An Albuquerque car accident attorney can help accident victims hold distracted drivers accountable for their dangerous actions.
When Work Invades Your Car
Many obvious distractions, such as entertainment systems, can be easily identified. But some are much more difficult to ignore while on the road. CBS News reports on a study conducted by Travelers Insurance, which found that approximately half of all adults aged 18 to 44 admitted to making work-related communications while driving. These phone calls, text messages, and emails are just as distracting as more obvious distracted-driving culprits.
But because they are related to work, the driver often feels more pressure to respond immediately. Another poll found that approximately one of every four millennial drivers who used their phone while driving for work-related communications did so out of fear of angering their bosses.
These findings identify two important distracted driving problems. First, employers must respect employees' boundaries for safe driving habits and allow time to respond when the employee is driving. Second, employees must set their own boundaries when driving and not allow themselves to become distracted by calls, texts, or emails from a supervisor. These two goals can often be met with more clear and effective communications between employers and employees.
Supervisors should make it clear that employees are not expected to respond immediately while driving and that safety is a priority to the employer. Employees should also advise supervisors when they will be driving and be unavailable for response. Many misunderstandings can be avoided with a simple communication about the situation.
The Consequences of Distracted Driving
Many employers and employees fail to realize the consequences of distracted driving. Employers can also be held legally responsible for accidents caused by employees who are driving within the scope of their employment, or who are driving company vehicles. The costs of increased insurance premiums, lost manpower, and other expenses are far greater than a short delay in response. It is important for employers to implement workplace safety policies which recognize this fact.
One Albuquerque woman learned the hard way just how life-changing a distracted driving accident can be. According to KRQE News 13, the woman was walking her dog in a school zone near her house. A young driver became distracted by her radio dial and swerved across the roadway. Her vehicle hit the victim and her dog two separate times, dragging them for several feet. The victim was in a coma for three weeks. She now requires in-home care and is unable to participate in important life activities such as helping her daughter with homework.
An Albuquerque car accident attorney can help victims of distracted driving hold negligent drivers accountable in order to prevent future injuries to other victims. Victims also have the legal right to be compensated for their injuries and financial losses.