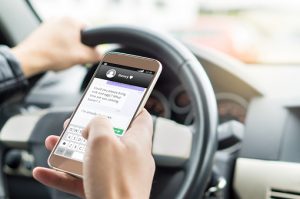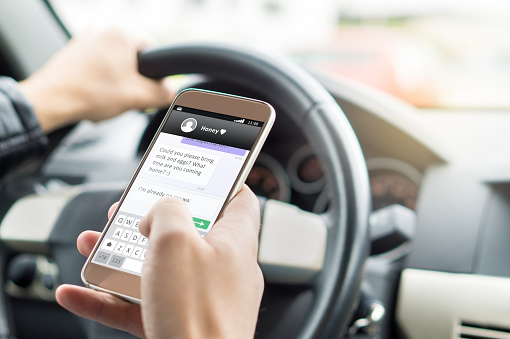 Distracted driving has become a major public health risk in recent years. Smartphones, navigation systems and in-vehicle entertainment systems offer more distractions than ever.
Despite these temptations, New Mexico drivers have a legal obligation to focus on their task and use reasonable care in driving. It is important that distracted drivers be held accountable for their dangerous conduct. This could involve criminal penalties, but an experienced Albuquerque car accident attorney will help victims identify those negligent parties who are legally responsible for compensating their losses.
The Statistics on Distracted Driving
Distracted driving has been the subject of much research in recent years. The AAA Foundation for Traffic Safety recently released the results on a study of distracted driving. Previous research had demonstrated that a driver who looks away from the road for just two seconds is twice as likely to cause an accident. Now, the AAA research found that drivers who use in-vehicle infotainment technologies (such as voice control and touch screen features) are visually and mentally distracted for more than forty seconds. Programming navigation was found to be the most distracting task for drivers with in-vehicle "infotainment" systems.
AAA reports that nearly one third of adult drivers use infotainment systems while driving. And according to the Centers for Disease Control and Prevention, distracted driving is responsible for killing nine people every day on the roads of the United States. Another one thousand victims are injured by distracted driving daily. The evidence is clear: distracted driving kills. In spite of this, thousands of drivers still fail to realize their legal duty to prevent distraction.
New Mexico Drivers Have a Legal Obligation to Avoid Distracted Driving
Like many other states, New Mexico has enacted statutes which prohibit specific distracting activities while driving. Section 66-7-374 of the New Mexico Statutes provides that a person shall not read or view a text message or manually type on a handheld mobile communication device for any purpose while driving a motor vehicle, except to summon medical or other emergency help. While this statute does not specifically apply to in-vehicle infotainment systems, use of them can be a contributing factor to many car accidents, and this can be found to be negligence by an insurance company, judge, or jury.
A driver who is legally responsible for causing an accident is also responsible for compensating victims for any injuries and financial losses which occur as a result. Violation of a traffic statute is often a deciding factor when insurance companies, law enforcement officers, or juries determine who was at fault for the accident. Thus, a distracted driver who violates the state ban on texting and driving will also be legally obligated to compensate injuries that occur as a result of his or her negligence. New Mexico law protects injury victims' rights to be compensated for their financial losses. An Albuquerque car accident attorney will ensure that you are fully and fairly compensated for your injuries and losses.