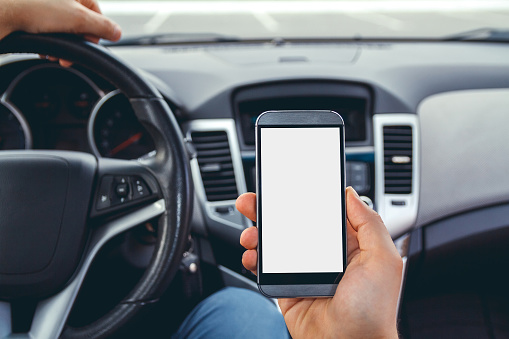 How bad is distracted driving in New Mexico? If you have noticed an influx of drivers doing everything except focusing on the road, you may not be alone. Distracted driving is a growing epidemic in New Mexico and the rest of the United States that results in thousands of injuries and deaths each year.
If the epidemic of distracted driving in the U.S. doesn't shock you, maybe a recent study conducted by MoneyGeek will.
How poorly did New Mexico rank?
MoneyGeek evaluated 2017 and 2018 crash statistics from the National Highway Traffic Safety Administration (NHTSA). The study ranked the 25 worst states for distracted driving deaths per billion miles traveled.
Guess where New Mexico was ranked: number one. The Land of Enchantment had a distracted driving fatality rate of 4.8 deaths per billion miles driven, which is far above the national average of 0.94. The death toll caused by distracted driving for both years totaled 273.
How strict are New Mexico's distracted driving laws?
New Mexico law currently bans all uses of cellphones while driving. This includes when drivers are stopped in traffic or at traffic signals. Teen and novice drivers are prohibited from all uses of handheld devices, including devices connected through hands-free technology.
Unlike many other states, New Mexico drivers are required to give their full attention to the road ahead. That means, no manual or visual distractions of any kind are allowed.
Some local municipalities have stricter distracted driving laws that supersede state law. Among those are Albuquerque, Espanola, Gallup, Las Cruces, Santa Fe, Silver City, and Taos.
The laws may mitigate crashes involving distracted driving, but not eliminate them entirely. Police can't be everywhere all the time. Moreover, many drivers are confident in their ability to multitask — some are even good evading law enforcement.
The widespread danger of distracted driving
More than 6,000 deaths occurred nationally during those two years, according to the NHTSA. In 2018, distracted driving killed 1,730 motorists, 605 passengers, 400 pedestrians, and 77 bicyclists. All of these deaths had one thing in common: they were 100 percent preventable.
Road users who are injured in distracted driving crashes have legal rights. An experienced New Mexico car accident attorney can help you uphold those rights.
Szantho Law Firm has helped injured road users across New Mexico pursue justice against distracted drivers for more than a decade. We have the experience and legal knowledge to thoroughly investigate your crash and help maximize your compensation.
We have law offices in Albuquerque and Santa Fe. Contact us online for your free case evaluation.