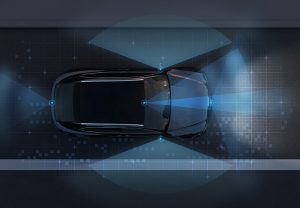 Traffic deaths in New Mexico are once again on the rise. The New Mexico Department of Transportation reports there were 404 traffic deaths in the state last year, compared to 298 the year before. 
Of those 404 deaths:
112 involved cars
74 involved pickup trucks
6 involved semi trucks
82 involved vans, sport utility vehicles and utility vehicles
2 involved ATVs
47 involved motorcyclists
77 involved pedestrians
4 involved bicyclists
As these figures illustrate, motorcyclists and pedestrians face an out-sized risk. Safety technologies may help lower these risks, but they may not eliminate them entirely.
The National Highway Traffic Safety Administration projects that 2016 traffic fatalities are at least 8 percent higher than 2015 fatalities (which were, in turn, 7.2 percent higher than 2014 fatalities).
In spite of this troubling data, new safety features and automated technologies are offering New Mexico car buyers more choices than ever for staying safe on the road. These exciting new options offer the possibility of reducing accident rates. Of course, not every accident can be prevented by the use of technology, and when accidents do occur, injury victims in Albuquerque have important legal rights which must be protected. 
The Data on New Safety Technologies
There are many new safety features available, including (but not limited to):
Automatic emergency braking;

Forward collision warning;

Blind spot warning;

Rear cross traffic warning;

Rear automatic emergency braking;

Lane keeping assist;

Lane centering assist;

Adaptive cruise control.
Unfortunately, it takes years of data and a robust body of research in order to accurately determine the effectiveness of such features. The example of lane departure system research shows the difficulty in analyzing the available research.
The Insurance Institute for Highway Safety recently published a study which found that lane departure systems decreased the risk of single vehicle, sideswipe, and head-on collisions by eleven percent. Injury rates in these collisions was reduced by twenty-one percent with the presence of lane departure technology. In contrast, Jalopnik reported on one study that found crashes to increase in vehicles with lane departure warning systems. This does not mean there was fault with either study. Like all statistical data, it requires a vast body of consistent results to draw accurate conclusions. Until there is a more extensive body of data, consumers are advised to carefully research and identify safety features which are best suited to their personal driving habits.
Automated Safety Features For Your Smartphone
In recent years, distracted driving has become one of the most common factors in auto accident fatalities. Mobile phone manufacturers are attempting to address this problem by improving and enhancing "do not disturb" features on smartphones. As usual, Apple has been at the head of this trend. Business Insider reports that the iOS 11 operating system for iPhone – due for release in late 2017 – will include a comprehensive "do not disturb while driving" function. This function will automatically detect when a user is driving and engage itself. The user receives no notifications and cannot access the home screen until he or she stops driving. The user can override this setting by following a series of prompts. While this override feature is necessary in the event that a user is the passenger (not driver) of a vehicle, it leaves open the concerning possibility that users can override the feature and use a fully accessible smartphone while driving.   
Of course, not every car accident can be prevented with safety features and automated technology. An experienced New Mexico car accident attorney will help protect injury victims' legal rights to be compensated for their losses.